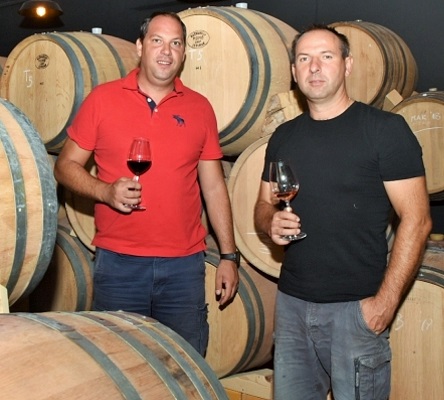 Decanter World Wine Awards 2021 – Gold Award for Degarra Garageist Bili 2016
The Degarra Garageist Bili 2016 scores 96 at the Decanter World Wine Awards
The award score of 96 out of 100 is an outstanding achievement. The Degarra team is very glad about this award and will continue the good work of the past years. Two gold, three silver and 13 bronze medals are the result of winemakers and wines from Zadar County. 20 samples of 18,093 wines were sent to the 2021 world's largest festival.
Croatian wines have won in countless awards at the most prominent wine festival in the world. For the first time in 2021, Decanter, in Great Britain a remarkable number of winemakers from Zadar County participated with an organized participation and submitting the wines, with the promised support of Zadar County. Organized and supported by the association of winemakers of Zadar County, winemakers from this area have shown themselves and made their quality in winemaking visible to the world. The biggest 'Best in Show awards', which were shared by as many as 50 this year, were not Croatian wines, and these wines received 97 and 98 out of a possible 100 points. This year no wine had more than 98. This year, 18,093 wine samples were delivered to London from around the world, the most ever.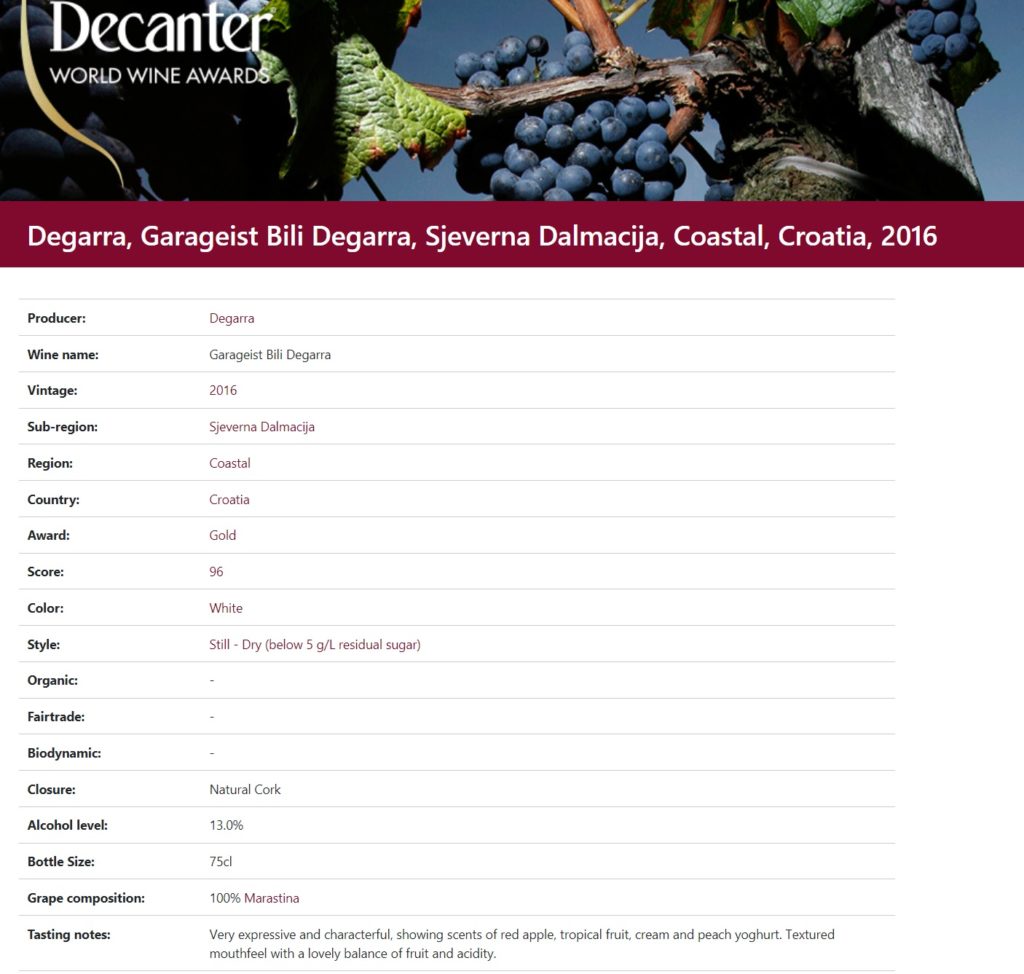 Won three medals at Decanter – Owners of Degarra Winery from Zadar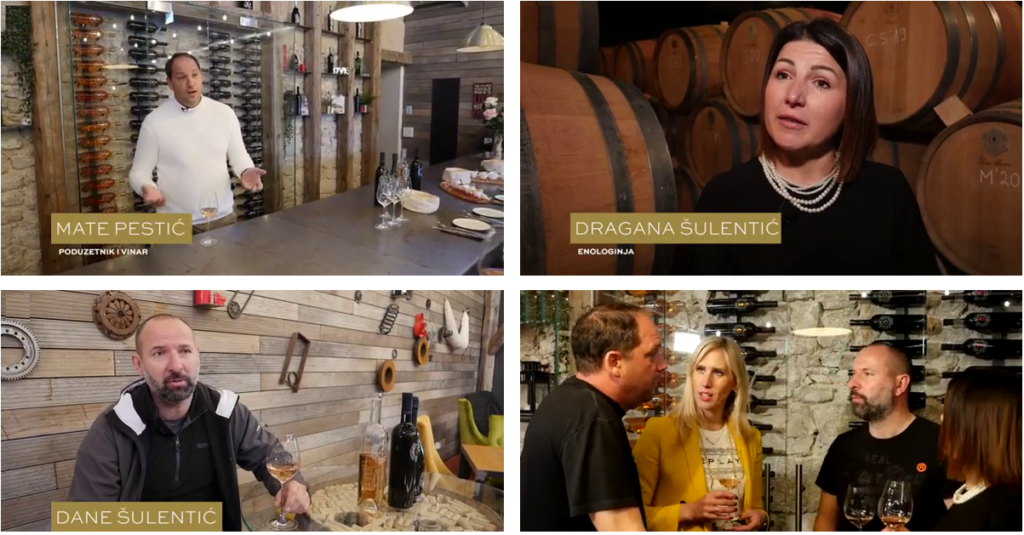 The Degarra Team Dragana Sulentic, Mate Pestic and Dane Sulentic
Decanter has it's own scoring, and this is why it makes it so special. Decanter also has platinum from 86 to 100 points. Croatia returns with three platinums, namely Bire for Grk 97, Benvenuti for Muscat with 97 points and Zura for Posip with 97 points.
Gold requires 95 or 96 points. Of the eight Croatian gold medals with so many points, two are from Zadar County, and we congratulate them. These are Degarra Winery with their Garageist Bili Degarra with 96 points, and Bora Winery with Pošip with 95 points. The owners of Degarra Winery are Dane Šulentić and Mate Pestić, and Bora Winery Zdravko Žuža.
Let's say that the aforementioned award-winning Degarra wine would be a Pošip grape. However, congratulations to Zdravko Žuža. The oenologist Dragana and Dane Šulentić and Mato Pestić might be a surprise whenn participating in the future. However, 25 percent of Croatian gold from Decanter belongs to Zadar County, as never before.
Decanter without recommendations
Zadar share: Vina Poljak for Cuvée Trifun from 2015 87 points; Vucemilovic for his Rabios 88 points; Degarra for Rosé also 88 points; Caunet for Saber Sauvignon also 88; Special Edition Scale Carl Gustaf 89 points; Ker – Vin for Martin Cabernet Sauvignon 88 points; Vina Fiolić for her white Sur Lie 86 points; Jolić Jokić Winery for Maraština 88 points; Jokić Winery for black Cuvée 87 points; Badel 1862 for Korlat Syrah from 2016. 88 (let's say we got their first gold in this county with 96 points with their 2014 Syrah a few years ago). The bronze went to Badel 1862 for Korlat Merlot with 86 points and Badel 1862 for Korlat Supreme 89 points. There are a total of 12 local wines in this category.
Awards of winemakers from Zadar County
Gold:
Garageist Bili Degarra 2016, Maraština white, which is the predominant grape in the Zadar region, scores gold and receives 96 points out of 100, Croatia Coastal North Dalmatia 2016 White.
Bora Pošip gold 95 points out of 100, Croatia Coastal North Dalmatia 2019 White.
Silver:
Olive And Wine Crljenak silver 91 points out of 100, Croatia Coastal Primorska Croatia 2018 Red.
Degarra Primo Brut silver 90 points out of 100 , Croatia Coastal Primorska Croatia 2016 White,
Badel 1862 Korlat Cabernet Sauvignon silver 90 points out of 100, Croatia Coastal Dalmatinska Zagora 2016 Red.
The Croatian wine made its place on the global stage of winemaking and has to tell a lot for the future. Keep it up with the good work.
Your Degarra Service Team