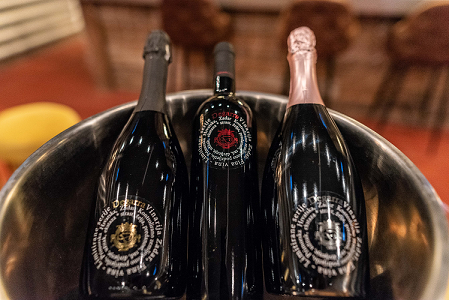 Mate Pestić from Degarra winery: Good wine makes a good man
Mate Pestić from Zadar in northern Dalmatia, co-owner of the Degarra garage winery, calls himself a construction worker who makes heating elements and, with his friend Dane Šulentić and his wife Dragana, were choosing a wine story out of "pure ego-trip". Or the friendship with Dragana was the cause, while the Degarra decision was a completely logical step …
Mate and Dragana met by chance, he recalls. It was four years ago, after Mate had spent some time on Fruška Gora, where he met local winemaker Miroslav Kovačević and made friends.
"It was immediately after Miroslav joined the wine magnate and bought Iriški Cellars, which took him overnight from 300,000 liters to an incredible 2.5 million liters per year. I enjoyed his Chardonnays and didn't hide my excitement. Then Dane and Dragana came to my company in Zadar to buy central heating for their country house. It was arranged quickly and when I came to install it I was surprised by bottles of Kovačević's wine that I saw there. I spoke out loud as I couldn't get over the surprise of seeing wines I recently enjoyed on Fruška Gora. Dragana listened very carefully to me and did not hide her joy at hearing the commendations I had for the Chardonnay. She also listened when I bought his most famous red wine, the Aurelius Coupage, not described with praise, and I said it was worthless and couldn't understand why Kovačević made red wine in the first place. When I finished my presentation, Dragana introduced herself and revealed that until four months ago she was the former head oenologist at the Kovačević winery, and these wines are her product! I blushed, wanted to leave, but she told me it was okay to say something is wrong. But behind every wine, even those that are personally not perceived as good, there are great efforts, commitment and love and it does not necessarily mean that the winemaker made mistakes or was "to blame", there are many factors that make a wine. And when, after so much energy, someone backs this up with blanket statements – it is still not easy to hear.
But she said……
But she said she liked me and I have a certain energy about myself and advised me to always treat wines with decency, Mate remembered the beginnings.
The story didn't stop at commenting on Kovačević's wine, however. Mate explained that Dragana saw a great passion and desire in him when she had just come to her parents' birthplace, fell in love and decided to stay in Ravni Kotari and asked him in advance if he would have a wine story with her want to tell. His answer was yes. He says: "It was all agreed in literally five minutes, after which everything came naturally on the wheels of enthusiasm and good humor."
"We named the Degarra winery and described it as a small, dedicated and superior production – Vin de Garage, and as such we wanted to find our place. We have agreed to produce limited quantities and not be able to produce grapes by quantity. People are quite fragile, and I mean not just physically, but also mentally and emotionally. It doesn't take a person a lot of energy to be drawn to a place they don't want to go. This is why I named the winery Degarra because I wanted the name to stop the money and increase production to get me where I didn't want to go. Then the name would also be sullied. Dane and Dragana also agreed not to turn this into a deal, but only to enjoy a passion for life. "
That is why the Degarra winery received its recognizable label with only three circles, which, according to Mate, represent the life cycle – "everything that begins, ends in a circle" or "you reap what you sow".
"The circles show what we wanted to say to our customers, as we claim that wine is not just a liquid, but a living being that is always on the move," said Mate.
The circles consist of words: "Degarra, Zadar winery, fine wines, limited editions", "Controlled geographical origin, Croatian coast, Zadar" and in the innermost circle "Passion, desire, devotion, work, admiration, pleasure, ecstasy. "
"The winery turned out to be our perfect escape from everyday life, where we seek peace, live with the winery and share the energy we have gained with our wine friends. We just try to live in accordance with our label by using a good wine that makes a good man ", Mate explained somewhat philosophically.
However, Degarra is not just a philosophy of life, it is serious work, no matter how hard mate tries to avoid wine as a business. In the first year, 8,000 bottles were sold out and they felt like they were at the top of the world, but the next year their conviction was shattered as, despite their disbelief, they had sold all 18,000 bottles. In the third, they sold all 30,000 and wanted to keep that amount for the time being, at least until they completed a new cellar that would merge all three of the locations they used, cementing Degarra production to 50,000 bottles.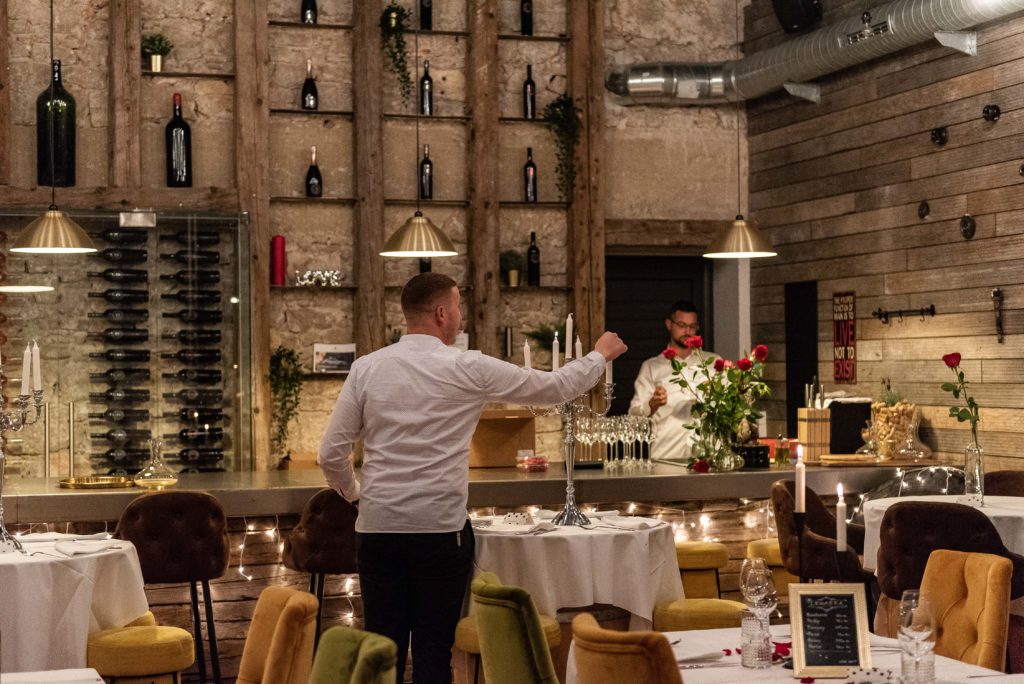 "This year we also produced 30,000 bottles of superior wine. We just live with our wine because we don't know any other way. After the first four harvests we are more determined to keep a small and controlled production that can produce the best results. Wine is an extended personality of the winemaker, in this case from me and Dane. You have to live with the wine, which is impossible when we go into industrial areas! "
Founding the Degarra winery was, as Mate claims, only a matter of time, as his grandfather took him to the vineyard as a child and only needed one "last click". And that trigger was Dragana, even with a little luck when she returned to her parents' region. In addition to the effect of love, Duško Jokić, a winemaker from Lišani Tinjski, played a major role. At that time he founded a winery and needed an oenologist. So Dragana married Dane, became production manager at the Jokić winery and her chance meeting with Mate Pestić turned into another great Zadar wine story.
Grandfather and the vineyard
"We inherited a vineyard from our grandfather, but it has been neglected. We have been too busy living just for the bank account, power, strength, cars, employees and not for ourselves! On the other hand, my father used to say that there was so much light in my eyes the whole time we talked about food and wine, as if I was meant to live this life. My best man, Frane Žuvela, a well-known Hvar caterer who unfortunately died in a car accident a few weeks ago, always said when he visited my place that he was coming to the temple of gastronomy! How I did everything, cook and prepare and entertain guests. Frane was like my second brother. We met in college, clicked, and been through everything together ever since. He was also in the fishing had its own shopping stations and around 200 employees. Once we were in our tavern, ate and drank, and he brought two St. Pierre's fish weighing 2 kg each. While they discussed whether they should be grilled or cooked, I let them talk and secretly did my own thing. I decided to put it under the baking bell. I encrusted the potatoes and only put the fish on them for ten minutes. While they were still talking, I was preparing everything and they thought I was making side dishes. When they saw what I was bringing to the table, they were amazed. Frane just asked: "Am I worth climbing into your restaurant temple?" And I replied, "Is it possible that the President of the Hvar City Catering Guild could ask me something like this?" In any case, Frane made the court part of his offer, which has been copied by other Hvar caterers. On St. Vincent Day, Frane and I were supposed to visit Vlado Krauthaker and Mihalj, followed by a visit to the Kovačević winery. I will describe what happened to him as fate
In his wine range with Pošip, a Plavina rose, Bonterra (Merlot, Cabernet Sauvignon and Syrah Coupage), sparkling wine Degarra Primo (from Pošip!) And Degarra Brut Rose (from Plavina!) Is a specialty of Bomary, a flavored coupage from Bonterra – and Maraska wine, recognized by Falkensteiner in Zadar as a strategic product in their range. Bomary is an abbreviation for Bonterra, Maraska and Yoy, supposedly with a J, but "we wanted a wine name that included joy, so we changed the letters and still sounded like Madame Bovary …"
"We really pour all of our energy into wine, which for us is the real joy of life," concluded Mate.