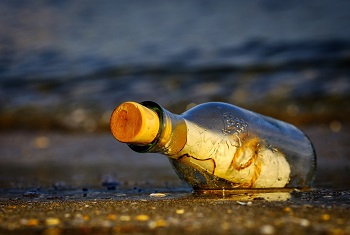 Disclaimer – Imprint
Degarra uses cookies. Your visit to this blog, its website and forms as well as the online shop generates data. If you use the website, you acknowledge the validity of these terms of use. If you do not want to be bound by these Terms of Use, you must not use this website.
Content of the Degarra online offer
The Degarra pages have been carefully edited and checked. However, Degarra does not accept any liability for the topicality, correctness, completeness or quality of the information provided. Liability claims against Degarra that relate to material or immaterial damage caused by the use or non-use of the information provided or by the use of incorrect and incomplete information are fundamentally excluded, unless Degarra can be shown to have acted with willful intent or gross negligence . Degarra expressly reserves the right to change, add to, or delete parts of the pages or the entire offer or to cease publication temporarily or permanently without prior notice.
Images used on Degarra
All images used in Degarra are commissioned and licensed by Degarra, self-created or license-free: (e.g.) https://pexels.com , https://unsplash.com , https://pixabay.com , and many more.
Liability for referrals
In the case of direct or indirect references to third-party websites ("links") that are outside Degarra's area of ​​responsibility, Degarra is only liable if he is aware of the content and if it is technically possible and reasonable for him to prevent use in the event of illegal content. Degarra hereby expressly declares that at the time the links were set, no illegal content was recognizable on the linked pages. Degarra has no influence on the current or future design, content or authorship of the linked pages. He therefore hereby expressly distances himself from all content on all linked pages that has been changed since the link was set. This statement applies to all links and references set within the company's own website. For illegal,
Copyright and Trademark Law
Degarra endeavors to observe applicable copyrights in all publications. Degarra will refer to images or other online information. Should a reference still be missing, Degarra will remove the corresponding object from its publication after notification or indicate it with the appropriate copyright. All brand names and trademarks mentioned on the website and possibly protected by third parties are subject without restriction to the provisions of the applicable labeling law and the ownership rights of the respective registered owner. The conclusion that trademarks are not protected by the rights of third parties should not be drawn simply because they are mentioned. The copyright for its own content on the website belongs to Degarra alone.
Privacy
Degarra thanks you for visiting the Degarra website and for your interest in our company and our services. We take the protection of your personal data seriously and we want you to feel safe when visiting our website. Degarra processes personal data that is collected when you visit our website in accordance with statutory provisions. Your visit to these pages creates a digital data track. Degarra treats this data confidentially and does not pass it on.
Collection, processing and use of data
Server log files
When you visit our websites, our web servers save the date and duration of your visit, the websites you visit on our site and the information about the browser and operating system you are using in a so-called server log file. Your IP address is not saved so that no reference can be made to you personally. Degarra may, but not necessarily, use this anonymized data in order to track visitor preferences and to optimize the website accordingly.
Forms
We use various online forms on our website that make it easier for you and us to communicate with one another. The forms are tailored to the needs of the users of our site. What all forms have in common is that we only collect the personal data that is absolutely necessary to process the request. The collection of further data that is not absolutely necessary, but in which we have an interest, is only optional. In this case, you decide on a voluntary basis whether and which data you want to give us. If you do not want to provide the optional data, we will respect your decision. This does not limit our service for you. In the following we show you in detail,
Registration function
Users can optionally create a user account. As part of the registration, the required mandatory information is communicated to the users. The data entered during registration will be used for the purpose of using the offer. Users can be informed by email about information relevant to the offer or registration, such as changes to the scope of the offer or technical circumstances. If users have terminated their user account, their data will be deleted with regard to the user account, subject to their retention is necessary for commercial or tax reasons. It is up to the users to save their data before the end of the contract if they have canceled. We are entitled to irretrievably delete all user data stored during the term of the contract.
As part of the use of our registration and login functions and the use of the user account, the IP address and the time of the respective user action are saved. The storage takes place on the basis of our legitimate interests, as well as the users in protection against misuse and other unauthorized use. This data is generally not passed on to third parties unless it is necessary to pursue our claims or there is a legal obligation to do so. The IP addresses are anonymized or deleted after 7 days at the latest.
Comment subscriptions
The follow-up comments can be subscribed to by users with their consent. The users receive a confirmation email to check whether they are the owner of the email address entered. Users can unsubscribe from ongoing comment subscriptions at any time. The confirmation email will contain information on the cancellation options. For the purpose of proving the consent of the user, we save the time of registration along with the IP address of the user and delete this information when users unsubscribe from the subscription.
You can cancel the receipt of our subscription at any time, ie revoke your consent. We can save the unsubscribed email addresses for up to three years on the basis of our legitimate interests before we delete them in order to be able to prove a previously given consent. The processing of this data is limited to the purpose of a possible defense against claims. An individual request for deletion is possible at any time, provided that the previous existence of consent is confirmed at the same time.
Types of data processed:
– Inventory data (e.g., names, addresses).
– Contact details (e.g., email, phone numbers).
– Content data (e.g., text input, photographs, videos).
– Usage data (e.g. websites visited, interest in content, access times).
– Meta / communication data (e.g. device information, IP addresses).
Purpose of processing
– Provision of the online offer, its functions and content.
– Answering contact requests and communicating with users.
– Safety measures.
– Reach measurement / marketing
Terms used
"Personal data" is all information that relates to an identified or identifiable natural person (hereinafter "data subject"); A natural person is regarded as identifiable who can be identified directly or indirectly, in particular by means of assignment to an identifier such as a name, an identification number, location data, an online identifier (e.g. cookie) or one or more special features which express the physical, physiological, genetic, psychological, economic, cultural or social identity of this natural person.
"Processing" is any process carried out with or without the aid of automated processes or any such series of processes in connection with personal data. The term is broad and includes practically every handling of data.
"Responsible" is the natural or legal person, authority, institution or other body that alone or jointly with others decides on the purposes and means of processing personal data.
Matamo and other SEO software
This website uses Matamo. Matamo uses "cookies", text files that are saved on your computer and that enable analysis of the use of the website. The information generated by the cookie about your use of this website (including your IP address, which is anonymized with the _anonymizeIp () method before being saved, so that you can no longer be assigned to a connection) is sent to a Matamo server in Transferred to Europe and stored there. Matamo will use this information to evaluate your use of the website, to compile reports on website activity for the website operator and to provide other services relating to website activity and internet usage. Matamo is GDPR compliant and information is not transferred to third parties, unless required by law. If your IP address is no longer necessary (purchase done and delivered), it will no longer be stored. You can prevent the installation of cookies by setting your browser software accordingly; however, we would like to point out that in this case you may not be able to use all functions of this website to their full extent. By using this website, you declare that you agree to the processing of the data collected about you in the manner described above and for the purpose stated above. however, we would like to point out that in this case you may not be able to use all functions of this website to their full extent. By using this website, you consent to the processing of the data collected about you in the manner described above and for the purpose stated above.
We only store your data for as long as is necessary to achieve the intended purpose.
Do not hesitate to contact us for any questions
For the wine products and shipment is responsible:
CREATURA VINA DOO ZA VINARSTVO I VINOGRADARSTVO ul
. Blaža Jurišica 20
23000 Zadar – HR
Dalmatia – Croatia
+38598723000
OIB 00963544647
Marketing, online marketing, concept, website design and online idea generation, affiliate marketing is responsible:
ARISTI
Venture Capital Investment & Business Advisory DOO
Serbian Company Register 5000140159052
PIB (Ministry of Tax of the Republic of Serbia): 110865589
email: info(at)aaristi4you.com
11090 Belgrade Serbia